---
Be part of Forest of Imagination 2017!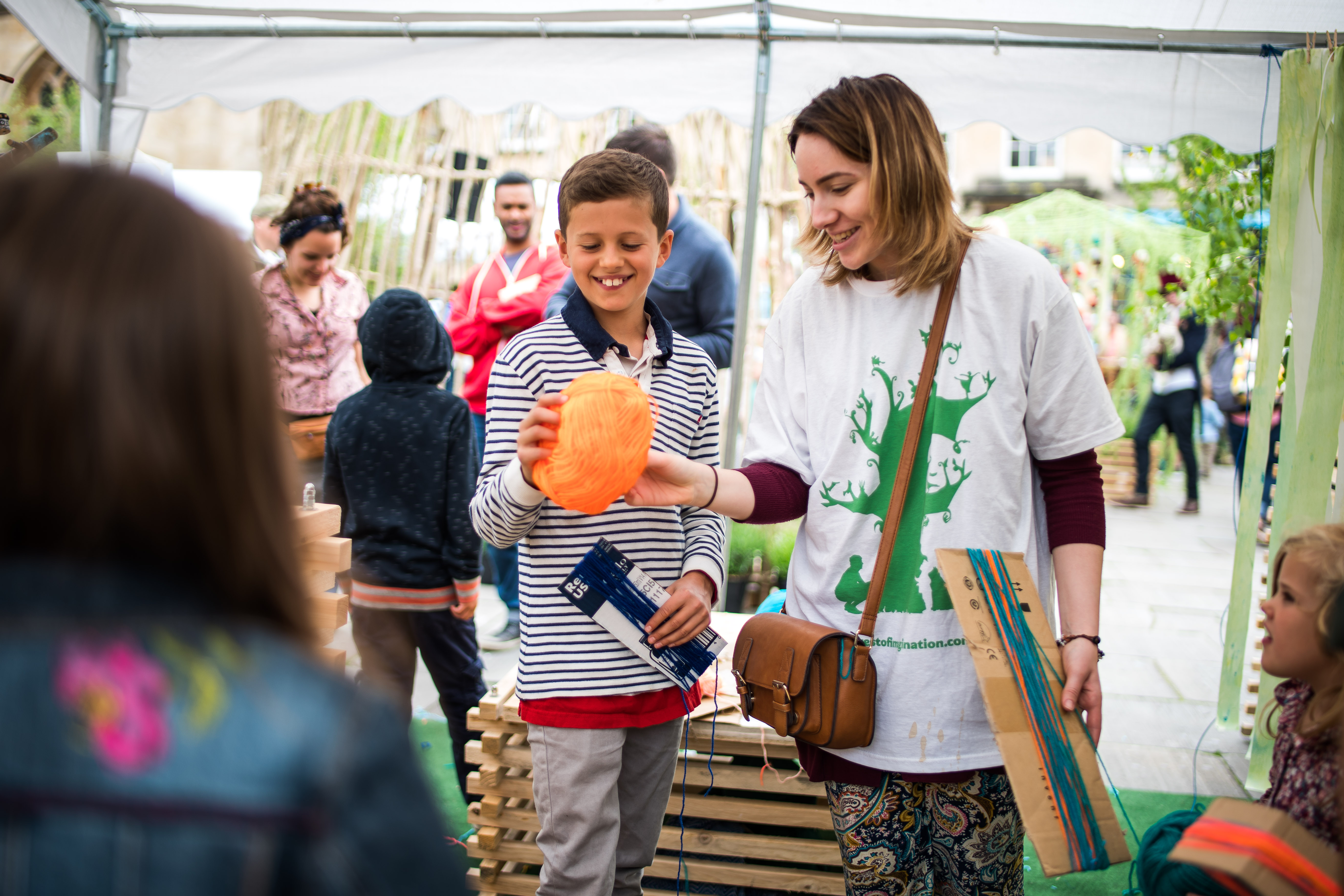 23

May 2017

Forest of Imagination is made possible thanks to the diverse group of individuals who voluntarily give up their time to help the project. Thanks to our dedicated team of volunteers, who work alongside our team of architects, artists, teachers, researchers, musicians and performers, including international architecture firms Grant Associates and Feilden Clegg Bradley Studios, arts-based action research organisation 5x5x5=creativity, national children's arts charity The House Of Fairy Tales,  and internationally-renowned artist and producer Martyn Ware, Forest of Imagination has taken root in the city of Bath for the past three years, allowing the public to experience the city's spaces in new, different and engaging ways.

This year, Forest of Imagination will run from Thursday 29 June to Sunday 2 July, exploring the theme 'Where we feel at home'. The areas in and around The Edge Arts centre on the University of Bath campus, and the adjacent Bushey Norwood National Trust meadow, will be transformed, creating an interactive journey for visitors through a trail of installations, workshop spaces and artworks.

The success of this year's event will again be as a direct result of the hard work, energy and enthusiasm that volunteers put in – helping with duties such as stewarding and invigilating artworks and installations, assisting artists with setting up and running creative workshops, and helping the design and build team in the lead up to and after the event.

The experience of being a volunteer with Forest of Imagination is unique – from the opportunity to create links with people who share the same interests, to valuable first-hand experience of working with local, national and international creative organisations, artists and designers, volunteers use and develop their practical skills and knowledge, contributing to an event which has an important place in the local community.

If you love art or are passionate about nature and the outdoors, enjoy working with the public or want to develop your creative skills, and would like to be involved in this unique event alongside award-winning architects and internationally renowned artists, apply now!