---
My First Year with Forest of Imagination
23

Jan 2023
Elisha Westmore, Creative Producer for House of Imagination, reflects on her first year working with the charity
In my fourth and final year studying Creative Writing at  Bath Spa University, I undertook a Professional Placement Year as a Content Creator with The Studio in Bath: The university's creative technology co-working hub and research centre. Throughout my placement, I was lucky enough to be able to meet people from all across the creative industries in the South West, and discover organisations and work that hadn't previously crossed my radar… one of these people was Penny Hay.
Taking Root
You know that feeling you get when you stumble across something that just sits right with you? A gut instinct. A fizz of excitement. When I first discovered Penny and her work with House and Forest of Imagination, my stomach wouldn't stop fizzing. A charity that aligns with every single one of my values and passions? Yes please!
✅ advocates for creativity in the school curriculum
✅ champions the work and agency of young people
✅ creates radical responses to the climate emergency
I could go on, but I won't. The point is, fizzing.
Penny was instantly warm, enthusiastic, and generous with her time. Throughout my placement with The Studio, I was given the opportunity to get involved in bits and pieces of work with Forest of Imagination. During their fundraiser for last year's Forest, I was able to help them put together their fundraising page, and manage their social media accounts. The fundraiser was a success, and Forest of Imagination 2022 took place at the egg theatre. It was as magical as everyone said it would be. I was blown away by the talent and creativity that came together in one room.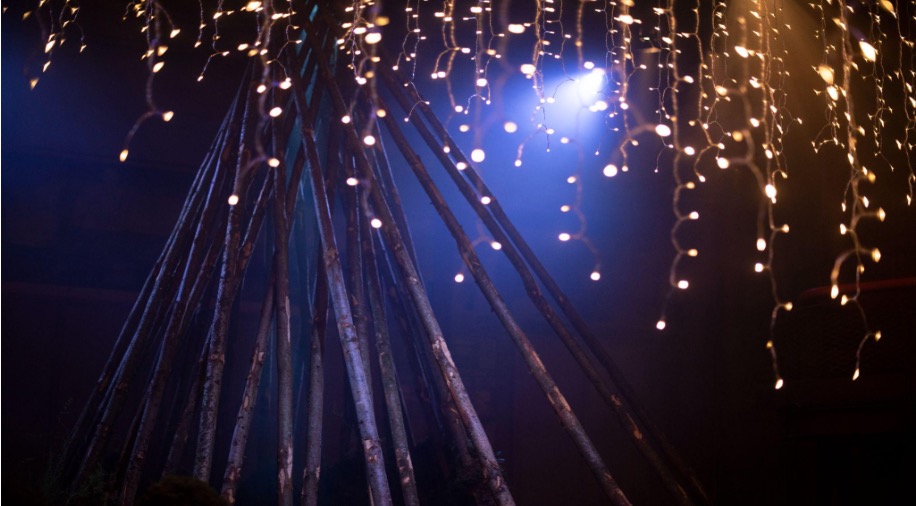 Branching Out
Towards the end of my time at The Studio, thinking about what might come next in my career as I graduated, I was offered an internship with House of Imagination to become part of their project funded by the Studio Recovery Fund – Map of Imagination. This project was a collaboration between House of Imagination, Creative Technologist Dave Webb, and Writer and Researcher Jonathan Eldridge. My role within the project was to provide administrative support to the team, as well as capture the narrative of the process. I got the opportunity to be a part of workshops, conduct interviews to gather data, and write blog posts throughout our journey of discovery. It was my first time being involved in a creative project like this outside of university, and I enjoyed being challenged in a new environment and felt valued as a member of this super team of creatives.
My My first 'map of imagination' workshop
Continuing to Grow
As the first iteration of that project came to an end, I was delighted to be offered a position within House of Imagination as their Creative Content Producer. I have now been in that role for about two months. The amount of creative freedom, agency, and expression that I have within my role is what most people who graduate with a creative degree wish for. My role is flexible and responds to the shifting of projects and focus for the charity; most of my work in the first half of this year (2023) will be leading up to Assemble in the Forest 2023 at The Assembly Rooms. I will be staying close to the beating pulse of the project and capturing the journey of Forests' largest festival yet, in many different forms.
I couldn't be more grateful for the opportunities provided to me already by Penny and the team at both House and Forest and I'm so excited to see where else being part of this incredible ecosystem will take me. Watch this space!