---
Re-imagining Childhood – A focus on the importance of childhood & creativity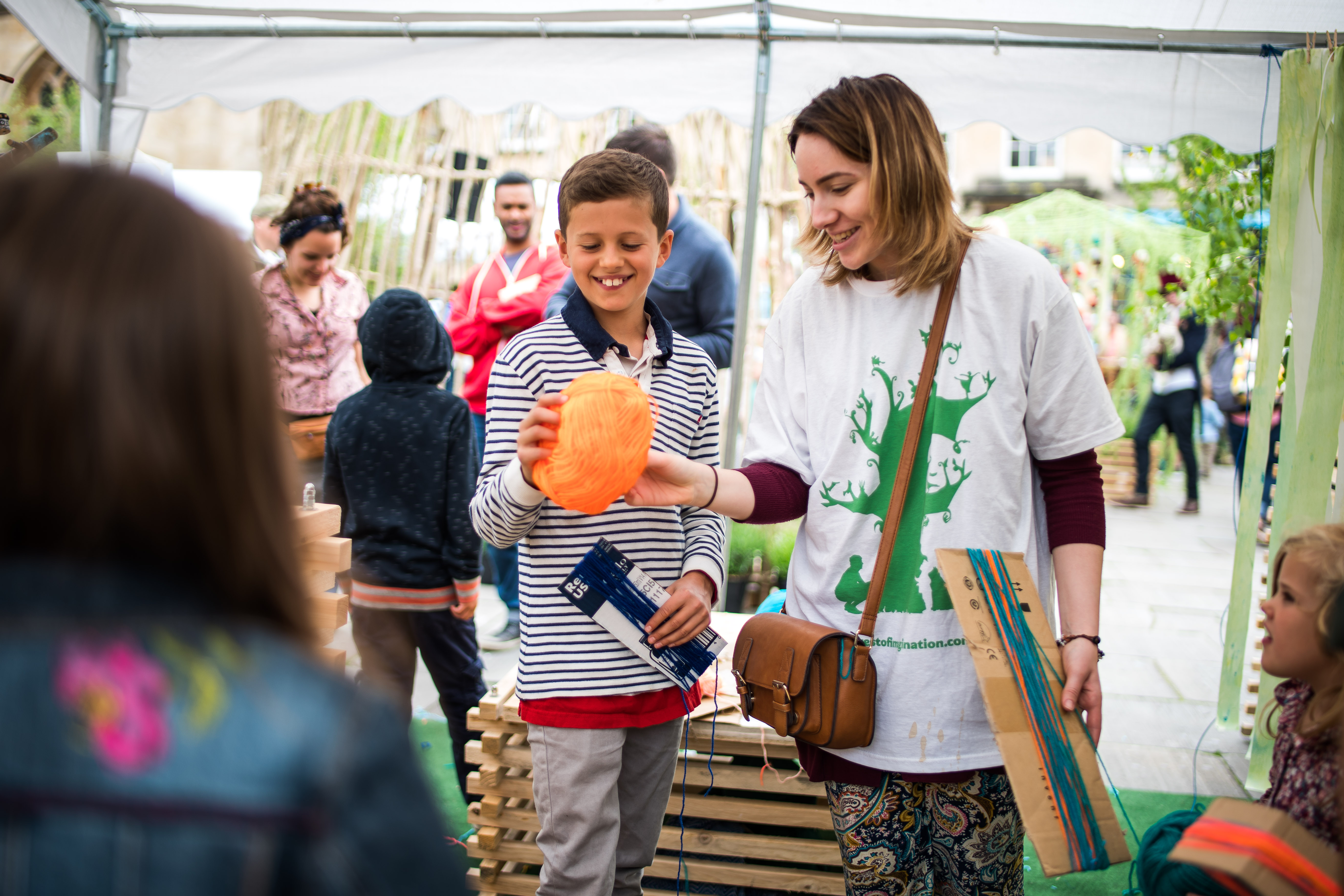 22

Jun 2017

This is a particularly exciting year for Forest as, charity 5x5x5=Creativity, an arts-based action research organisation, launches: Re-imagining Childhood event, in conjunction with Forest of Imagination.

Re-imagining Childhood brings together a wonderful group of leading thinkers and creative professionals to explore the possibility of a different kind of childhood for our children, one that values the power of the imagination, focusing on the importance of childhood, debating child rights, human development and social wellbeing.

The event aims to engage everyone in a meaningful debate about contemporary childhood and the impact of this on our society by asking big questions about children's lives, such as 'What kind of people do we want young children to grow up to be?' and 'How can we learn in and through the arts?'

We hope everyone will want to get involved and help re-imagine a more compassionate world for children with the arts at the heart of our lives. To ensure you get to enjoy this event please BOOK YOUR TICKETS HERE.
View programme here
With inspiring talks, creative workshops and presentations, the Re-imagining Childhood event is aligned with Bath's free annual Forest of Imagination contemporary arts event and core festival partners include Bath Festivals, The National Trust, the Royal Society of Arts (RSA) and the Crafts Council.
Speakers from scientists to paediatricians, pedagogues, early years experts and psychologists; from educational researchers to businessmen, creative artists, writers, teachers, parents, practitioners and policy-makers, will all be taking part in the festival to unite the thinkers with the doers in order to put these questions at the forefront of everyone's agenda.
The Forest of Imagination will run in parallel with this important conference with installations and activities located within the Edge Arts building and in the adjacent Bushey Norwood, a National Trust meadow. View the full Forest of Imagination 2017 programme here.
Forest want to create an engaging and thought provoking series of experiences for all ages but with an emphasis on children and their connection with the natural environment.
Penny Hay, Founder, 5x5x5=creativity:

"Re-imaginaing Childhood will celebrate the wonder of childhood, and share some of the most innovative and playful experiences in its 'Forest of Imagination' – a unique pop-up contemporary arts and architecture event combining multi-disciplinary installations with a kaleidoscope of imaginative events and happenings: a place of serious creative play. Come and be part of the fun and festivity. Immerse yourself in a wealth of creative and thought provoking events across the City of Bath."
The project reinforces a renewed interest in the countryside around the city through the Bathscape project and highlights the importance of engaging people, especially children, with the experience of nature and outdoor play. The National Trust is a key partner in this year's event and this project will be a real focus for their own promotion for active engagement of children in the countryside.
This year's Forest of Imagination will connect people to nature in a variety of wild and imaginative ways. Forest is open from June 30th until July 2nd from 10am to 6pm each day, Forest of Imagination is free to all.
For directions to Forest check here.