---
The Giant Tiny Ant Quest: Discover AR at Forest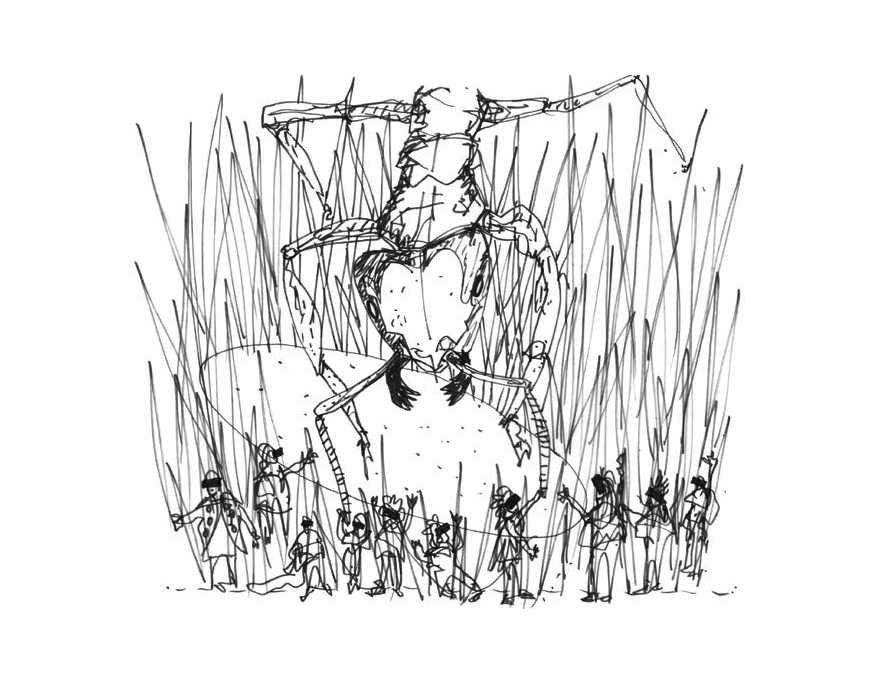 19

Jun 2017

An exciting and exhilarating adventure will take place everyday at Forest of Imagination: The Giant Tiny Ant Quest, will see small forest explorers taken on a quest to discover a Queen Ant, a wonderful ants nest and an augmented reality view of life inside an ant colony.

The Tiny Giant Ant Quest is a brilliant collaboration between Anthony Head, Bristol Zoo Gardens, The House of Fairy Tales and Media Grand.

At this years Forest of Imagination, The House of Fairy Tales will be taking children on a quest where they start by disguising themselves as ants before heading off to find the ant's nest, collecting food along the way.

When the arrive at the ants nest, they will be shrunk down to the size of ants and given a special Ant Eyes viewer, which is the only way for humans to see the ants. It which will provide an augmented reality view of life inside the colony.

Anthony Head has also created a special installation to see what it's like to be very tiny with humans looking down at you.

As the work their way through the nest, giant ants will block the way or be seen doing ant tasks. The only way explorers will know if there are ants ahead is by using the Ant Eyes AR viewer.

The children have to find the queen ant (Alan Tyne, Head Zookeeper, from Bristol Zoo Gardens). When they do, they have to move some eggs without disturbing the queen. If they do, they will have to appease her with the food they have collected.

Media Grand first worked with Forest of Imagination in 2016 to bring a digital element to the festival for the first time.
Working with Andrew Grant, Bath Abbey was covered in virtual vines and giant butterflies, and a quest to find forests through physical portals was set up in collaboration with Neil Glen of Bath Spa University.
Paul Lewis, founder of Media Grand, created a unique AR experience where children could design their own forests and geocode them for others to find. All of the experiences were available in a free app.

This year's Forest of Imagination will connect people to nature in a variety of wild and imaginative ways. Forest is open from June 30th until July 2nd from 10am to 6pm every day. Forest of Imagination is free to all.

For directions to Forest check here.