---
Forest Workshops: Details & Locations
24

Sep 2018

A series of free creative workshops, including theatre, performance, design, science and art, designed and created by 5x5x5=creativity artists for children and young people will be available to all who visit Forest of Imagination 2018. On Friday 28th September Forest runs a schools day – providing workshops for local schools, home-educators and other groups.

On Saturday 29th and Sunday 30th September these workshops are open to the public and are free to enjoy, here is a taster of the kind of workshops that will be running and their location – please note the workshops may be subject to change.

All workshops and talks are free, drop-in, and open to all ages, unless stated otherwise. Children must be accompanied by a parent or guardian.
Forest Workshops: Details & Locations
The House of Fairy Tales and THE SWEVENAUGHTS DREAM RECYCLERS* Find this: RIVERSIDE
An exploratory adventure that takes children to travel with the Swevenaughts, the guardians of the faraway underground Dreaming City, to collect the dream fragments and re-combobulate the daydreams into energy to power their city.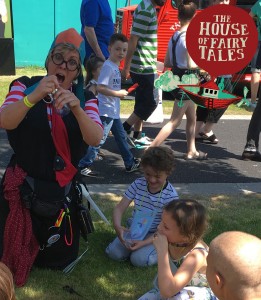 Clare Day and THE CLAY FOREST * Find this: RIVERSIDE
Everyone can take part in making a collaborative clay forest (trees, dens, animals, treehouses, mini-worlds with characters to tell stories in). Come along and play with clay!
Catharine Naylor and FOREST LEAVES  * Find this: BATH COLLEGE GARDEN 
Book making and printmaking taking inspiration from the Forest of Imagination
Matt Leece, Ray Clarke and Paul Bynoth and DRAWING MACHINES* Find this: KINGSMEAD SQUARE
Interact with three different drawing machines that represent a different habitat within the Forest – the floor, the understory and the canopy. The different marks created will represent some of the animals that live within these habitats.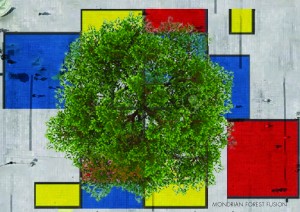 Alice Maddicott and THE CITY OF TREES * Find this: BATH COLLEGE & HOUSE OF IMAGINATION 
A creative writing workshop for children to create an overgrown city inspired by Bath and the Forest of Imagination.
Sophie Erin Cooper and THE MINIATURE FOREST  * Find this: BATH COLLEGE & HOUSE OF IMAGINATION 
Create a giant miniature forest, designing and creating small trees to add to the growing 3D forest.
Pippa Pixley and SCRIBBLE AND SCRUNCH * Find this: BATH COLLEGE & HOUSE OF IMAGINATION 
Multi-Sensory Interactive Storytelling and Art Workshop for children aged 3-7 years old.
Alison Harper and SHIMMER AND HIDEAWAY * Find this: BATH COLLEGE & HOUSE OF IMAGINATION
Community making – re-imagining materials to create a veil around the Great Plane Tree and a Den under the Willow Tree.
Margarita Sidirokastriti  and GLOBARY * Find this: BATH COLLEGE & HOUSE OF IMAGINATION 
The globary is a global library. It is mobile and it carries illustrated books from around the world in their original language. This creative writing workshop is inspired by the imagery of a chosen book.
Gemma Paris Romeira and THE HOUSE UNDER THE SNOW * Find this: BATH COLLEGE & HOUSE OF IMAGINATION (SAT & SUN 10-2)
A collaborative drawing of the plant species that are stored in the World Bank of Seeds in Svalbard, making visible all the diverse plant species necessary to maintain life on Earth.
Rick Hall and Ignite! – CREATIVE AND CURIOUS SCIENCE BUSKING * Find this: KINGSMEAD SQUARE
Ignite! will be making a welcome return to the Forest again this year with their family friendly encounters with art and science. Look out for the ever popular Confuserphones, Bong experiments, slinkies and marshmallow hands – science busking activities all designed to surprise and delight and stimulate your curiosity and creativity.
Room 13 and STREET FREEDOM FOR WILDLIFE: ROAD SIGNS * Find this: BATH COLLEGE
Design and make safety and adventure road signs for all those creatures that fancy a day trip, a night out on the town or just hanging with their friends. Reclaiming the streets for our furry, feathered and many legged friends. Let the car, bus and lorry drivers, cyclists and pedestrians know of the parallel wildlife worlds.
Adrian Snell and THEATRE BUS* Find this: KINGSMEAD SQUARE
Composer, recording artist and music therapist Adrian Snell will board the Theatre Bus to take to "The Forest that Never Sleeps". Come and be immersed in the sounds, colors and textures of The Forest, joining in music making with Adrian who will bring a range of instruments that will evoke this landscape.
James Randall and IMAGINE AND WRITE: A STORY IN THE FOREST  * Find this: BATH COLLEGE & HOUSE OF IMAGINATION 
A guided writing exercise developing individual stories set within, and springing out of, the Forest of Imagination setting, based on imaginary characters living in the forest.
Mark E Smith and FANTASY GARDEN * Find this: BATH COLLEGE & HOUSE OF IMAGINATION
A drop in communal collage taking inspiration from the Forest of Imagination.
Jess Palmer and Liberty Wright and FOREST MAZE: DRAW ON THE WALL * Find this: RIVERSIDE
Children and adults of all ages are invited to come and draw or graffiti or write on the walls of the Paper Maze. Modelled on the Bath Beazer Maze by Pulteney Bridge, the Paper Maze is a series of curving walls which lead to a central Drawing Spot where everyone can lie or sit on the ground and draw.
Matt Cleary and Three Ways Schools and SENSORY WORKSHOPS * Find this Inflatable Forest KINGSMEAD SQ 12pm, 1.30pm, 3pm
Inclusive Dance Artist Matt Cleary in association with Threeways School invite children and their adults to a very special immersive and interactive dance and movement adventure. Join Matt and the dancers on an imaginative physical and creative exploration of multi-sensory stimulus as we move together to build and create the future forest of our dreams…
Conor Busuttil and WILDLIFE DRAWINGS * Find this RIVERSIDE
Wildlife drawings in collaboration with St John's Primary School children exploring the ecology of the river.
Edward Bettella and LIVE SOUND PIECE PERFORMANCE * Find this RIVERSIDE – 10am–2pm (Saturday only)
Architecture Is and DESIGN SCHOOL * Find this HOUSE OF IMAGINATION – BATH COLLEGE 
An interactive design school where you will be asked to design and make your own space for the city, using drawing, collaging and model making. (Children please bring an adult)
Marc Parrett and INTERACTIVE PERFORMANCE – Thurs 27 Sept 6pm–8pm – Fri 28 Sept 5:30pm–7:30pm (The Edge) Saturday 29 Sept 1pm–3pm and Sunday 30 Sept 1pm–3pm – RIVERSIDE
Puppet based interactive walkabout performance.